Weddings
Venus Hotel & Suites Kalamaki Zakynthos Greece
Your wedding day...It's more than a day.
A perfect wedding requires months of preparation, patience and precision and much more when you 're miles away. The beautiful beaches and romantic sunsets of Zakynthos provide the ideal wedding destination and at the Venus Hotel our wedding coordinators are here to help bring your dream perfectly to life.
We collaborate with IDo Zakynthos Wedding and Event planners. Highly experienced and innovative planners for the perfect wedding. For further details go to www.idozakynthos.gr or send us an e-mail at idozakynthos[at]hotmail.co.uk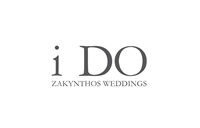 ---
Our beautiful wedding & event venues
Venus Hotel & Suites Kalamaki Zakynthos Greece
At the Venus Gardens our new pool side terrace can then host your wedding reception. Beautifully decorated and candle lit, this setting can provide the perfect wedding gathering for you and your guests. Suitable for large receptions. For non-appropriate weather our decorated banquet room is ideal for indoor wedding receptions. Please visit our website at venusgardenszante.com
---
Four Bridges serves as a fantastic party, functions, and event location, bringing the beauty of the outdoors inside. Offering freedom of choice with an indoor room or an outdoor space we offer unique party, event services and packages.
Situated in the heart of Kalamaki, next to Venus Hotel, Four Bridges can accommodate parties of 12 to 150 guests. Our party planner is available to assist you in planning your exceptional event, whether it's a relaxed outside tea party or a formal lavish indoor event.
Four Bridges is ideal for the following:
Small intimate weddings
Bridal Prep Room
Hen or bachelor Parties
Rehearsal dinners
Anniversaries
Birthday parties
Private dinners
The possibilities are endless!
---
RECEPTIONS
WEDDING RECEPTIONS
Venus is here to help you coordinate every detail of your wedding reception. Our professional wedding planners will make sure the event is handled expertly, while our innovative dining options and stylish venues will help make your party unforgettable.
THE SETTING
From lush garden parties to ballroom dinners, Venus Hotel can provide a stylish, upscale setting for your wedding reception. With our thoughtful design, attentive service and convenient planning tools, we offer couples and wedding planners a unique (and breathtaking) reception experience.
THE MENU
After the wedding ceremony, we invite you to enjoy a delicious meal with your friends and family. Our catering team will work with you to plan a customized menu for your wedding reception dinner.
---
SERVICES
SALON & BEAUTY SERVICES
A wedding can be a stressful time. We can organize a series of relaxation and beauty treatments like massages, body treatment, hair stylists and beauticians.
ADDITIONAL SERVICES
At your request, we can provide a list of additional services for all your wedding needs, including photographers, videographers, live or recorded musical entertainment, balloon decorators and much more...
We can also assist in organizing babysitting and entertainment for children during the reception.